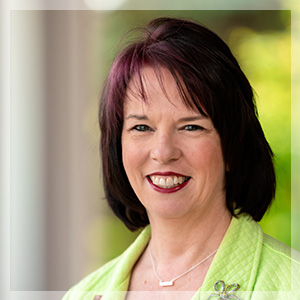 Address
Royal LePage Lakes of Muskoka Realty, Brokerage
100 West Mall Road
Bracebridge, ON P1L 1W8
Phone number
Office: 705-645-5257 ext. 2238
Toll Free: 1-800-606-2636
Direct: 705-706-3645

E-mail
About Wendy Webb – Sales Representative
For REALTOR®, Wendy Webb, success comes from aiming for her personal best every time ~ especially when she's helping her clients with one of their most important investments. Wendy understands how much is at stake with your transaction. That's why she works hard to make sure every detail is covered and every option is explored. She takes the time to ensure that you have all the pertinent information you need to make sound decisions. For her, your move is not just about buying or selling a property but about helping you find A Way of Life that perfectly suits your goals.
For all your real estate needs in Muskoka, there's no better decision that to call on Wendy Webb.
Press Release
Muskoka real estate, price hikes and attainable homes: Meet Wendy Webb
Wendy Webb, president of Lakelands Association of Realtors, talks market stats, need for attainable housing policies and hope for the future
Wendy Webb, a Bracebridge realtor and president of the Lakelands Association of Realtors, says she's optimistic more development of attainable homes in Muskoka could correct a dip in real estate sales. Aug. 16, 2018. – Alison Brownlee/Metroland
Lakelands Association of Realtors data shows the median price for residential non-waterfront properties in Bracebridge has increased by $147,000 between 2006 and 2018. Aug. 20, 2018. – Alison Brownlee/Metroland
1 / 2
BRACEBRIDGE — Wendy Webb says she became a real estate agent to help people find their Muskoka home or cottage.
Webb, a Bracebridge Realtor, became president of the Lakelands Association of Realtors in August. The term is her second as president of the association, which had 840 members across Muskoka, Parry Sound, Orillia and Haliburton, when she held the role in 2009-10.
"Now, more than ever, it's essential to use a realtor because of the current real estate climate," she said. "You need a plan, and to have a Realtor guide you is so important."
The market, she said, offered benefits to homeowners who are witnessing their properties increase in value. But the market also posed new challenges for both buyers and sellers — and Realtors could guide clients through the buying and selling process.
Webb, who grew up in Grimsby, Ont., got her start in real estate during college, with a part-time administrative position in a brokerage. She then decided to pursue her real estate licence and in 1986, in the midst of that process, she moved to Muskoka.
Life and the job market eventually directed her back to real estate, which has led to a three-decade career in the industry so far.
Webb said she had witnessed dramatic real estate ebbs and flows here over that time, though the market was fairly stable from 2002 to 2012.
But that changed in 2016.
"The activity in the market was overwhelming," she said. "Suddenly, the Toronto market was here."
As a result, she said, Bracebridge and Muskoka real estate prices significantly increased, while inventory dropped, particularly as the market entered 2017.
Association data showed median sale prices — the number that half of properties sell above and half of properties sell below — for residential non-waterfront in Bracebridge had been fairly stable from 2008 (at $234,000) to 2016 (at $265,000).
"And then 2017 hit, and we went to $309,000," said Webb. "And for 2018, we're at $356,000."
Plus, she noted, unit sales were 33 per cent lower than over the same time last year.
"And that's just because there isn't enough on the market to sell," she said. "Those houses would sell if they were on the market."
She noted that from 2009 to 2015 unit sales ranged from 400 to 550 annually in Muskoka. That jumped to 697 in 2016 and 842 in 2017.
But unit sales had reached only 534 in 2018 by July.
"From the same time last year, we're down over 300 sales," she said.
Average time on market was fewer than 30 days.
She argued that innovative municipal and regional government policies and programs were needed to encourage attainable residential development and a return to more affordable home prices.
Attainable homes, she said, along with attractive community amenities such as schools, parks and recreation centres, were important because they enabled individuals, couples and families to move to — and stay in — the area to work, which supported the economy and an aging population.
Webb said the most in-demand price range for a home in Bracebridge was $300,000 to $400,000, but prices had inflated and stock within that range had dwindled.
"Until we can increase the amount of inventory, I think we're going to continue to see prices move up," she said.
And, she noted, higher prices paired with new mortgage rules had barred some buyers from the competition entirely.
"When you see price increases like we have in the last two years, it puts a lot of people out of the market," she said.
She also noted mortgage financing was based on appraised value, not on purchase price, so some buyers might not qualify for the mortgage they seek, even before new interest-rate stress tests were applied.
And so, she said, more homeowners were renovating rather than listing their home on the market and buying another.
Webb was hopeful for the future, she said, even in the near term, as projects, including a proposed subdivision development on Manitoba Street, were under consideration by municipal council.
And she noted, too, that association members had become involved in affordable housing and seniors housing advocacy efforts, as examples, and eight members were also running for municipal councils across the association's coverage area.
The association had also struck a partnership with Habitat for Humanity Gateway North, while also continuing to raise roughly $16,500 annually through its members, for shelter-based charitable causes.
Webb said that, as president, she would focus on continued advocacy efforts for attainable housing and homeowner-supportive municipal policy, while also promoting public education on real estate matters.
One such public education initiative focused on the benefits of using a real estate agent local to the area in which you're buying property, because of their knowledge of the market, municipal policies, property conditions and more.
Find more information on the association's website at lakelands.ca.
Correction – Aug. 22, 2018: A previous version of this story incorrectly attributed unit sales data to Bracebridge, rather than Muskoka, and also should have stated unit sales were down 33 per cent compared to the previous year, not the 10-year average. We regret the error.
Source: https://www.muskokaregion.com/news-story/8849801-muskoka-real-estate-price-hikes-and-attainable-homes-meet-wendy-webb/

2015 – 2017

2022

2020 – 2021

2020 – 2021